DigiLab: service provider for business and government
The Digital Lab of LSBG develops offerings and solutions not only in the road building segment
road building
In the context of the Digital Strategy for Hamburg, the DigiLab was founded as a department of the Agency of Roads, Bridges and Waters (LSBG). The LSBG has decided to apply modern and innovative methods and is proud as a state agency to have founded the DigiLab.
Processing methods will change fundamentally in the course of the digital transformation. Sustainable innovations and new products will simplify work routines in future and create user-friendly and technologically up-to-date workplaces. In order to meet these challenges, the DigiLab is realising various projects in respective individual team constellations. This results in holistic, digital and sustainable innovations, including from the fields of augmented reality, virtual reality and artificial intelligence, that interlock with one another and can be used in an expanded form throughout the entire Hamburg administration.
Three areas of focus
Besides DigITAll, with the software product BauWeiser, the DigiLab is also advancing many other projects. The DigiLab has a total of three focus tasks: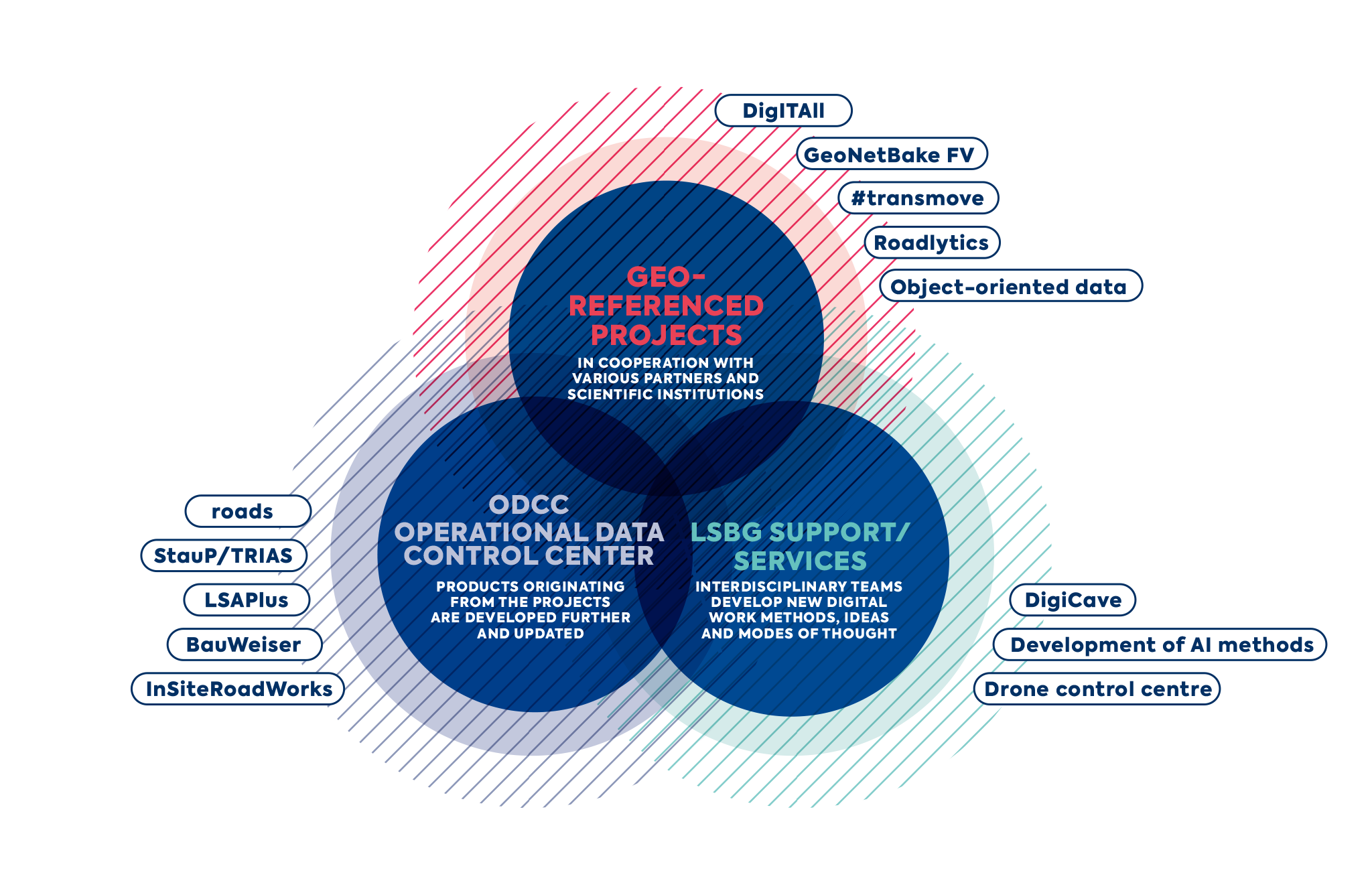 Service provider for business and administration
"The LSBG, and especially the DigiLab, conceives of itself as a service provider that supports business and government in the course of digitalisation", emphasises DigiLab head Marina Zöfeld, "which is why our big vision is the development of the engineering workplace for 2030".
Engineers in the administration will be able to network with one another and with engineering agencies and construction companies even better thanks to innovative technologies like virtual or augmented reality or artificial intelligence. These profound changes will result in a considerable change to the task spectrum and thus also to qualification within a construction project team. The DigiLab wants to actively shape this process and support participants as service providers.